[ HOME ]
Model Information
VW Service
Winnebago Service
Tours & Pictures
NOTE - The following mod was originally submitted to the Tech Rally group on Yahoo by Ray Wilkes in September 2004.
Motor Aid Knob Label
Did you ever wonder which way to turn the Motor Aid heat control knob? Download, print, cut, paste and wonder no longer. Includes labels for QD and HD. (QD shown below) There is no control knob or valve on the FD.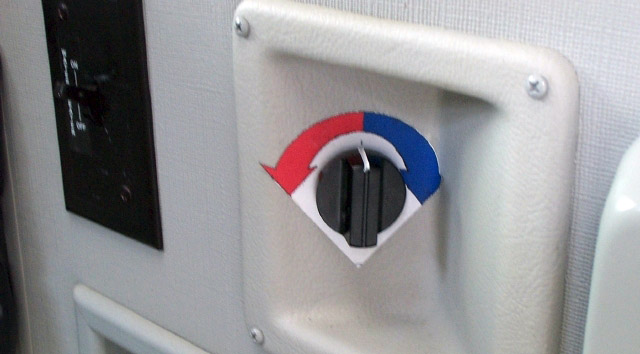 APPROX. MODIFICATION TIME: 10 minutes

INSTRUCTIONS:

With a small regular screwdriver, loosen the screw that holds the knob.


Print and cut the label. The label should print about 55mm or 2.17"across the outside points of the barbs. You may have to adjust your print size to result the correct label size.


If necessary, add a white line to mark the center of the knob. The label can be indexed in two ways, and may need to be adjusted for your Rialta.


Index the label with the white line between the red and blue arrows.

Index the label with the white line at maximum hot or cold.


Reattach the knob.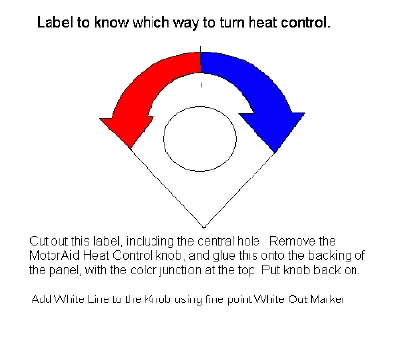 ---
Additional Modifications: